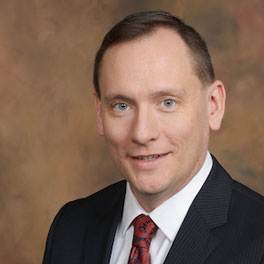 "One sees great things from the valley; only small things from the peak." -G.K. Chesterton
As the Director of Family Wealth Services, John leads a team that manages client assets and allocates investments. John helps clients articulate their unique goals and collaboratively creates a transformative plan for navigating their future. John seeks to discover meaning, chart purpose, and deliver value to clients and their family enterprises. Previously, John worked at UBS as a Wealth Advisor, Portfolio Manager, and Senior Retirement Plan Consultant to private clients and businesses throughout the Northwest. There he also participated on the twelve-member Retirement Plan Consulting Services Advisory Board for five years.

John is a Certified Financial Planner™ Professional, a Certified Exit Planning Advisor™, a Certified Plan Fiduciary Advisor™, and has passed level one of the Certificate in Investment Performance Measurement from the CFA Institute. He received a BA in English Literature from the University of California, Los Angeles and an MA in Theology and Christian Ministry from Franciscan University. John and his wife have eleven children and six grandchildren. He enjoys wine collecting, powder skiing, road biking, and piano performance.