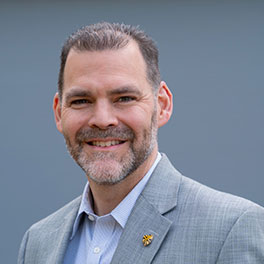 "A dead thing can go with the stream, but only a living thing can go against it." – G.K. Chesterton

As a Certified Trust & Fiduciary Advisor, Michael leads the private client services team to address clients' concerns, coordinate firm resources and third parties, and empower clients to achieve their aspirations. Michael has been an integral part of the team providing private client services since April 2007. Michael and his team administer clients' trusts and private family trusts companies, and provide and coordinate family office services. The team strives to mark every interaction with judgment, courtesy, and diligence.
 
Michael earned a BS in Human Services from California State University, Fullerton and a MA in Counseling from Franciscan University of Steubenville, OH. Previously Michael worked as a Supervising Children's Social Worker for Los Angeles County and as a court officer in the Los Angeles Superior Court. Michael is a dedicated husband, father of five children, and grandfather of one.