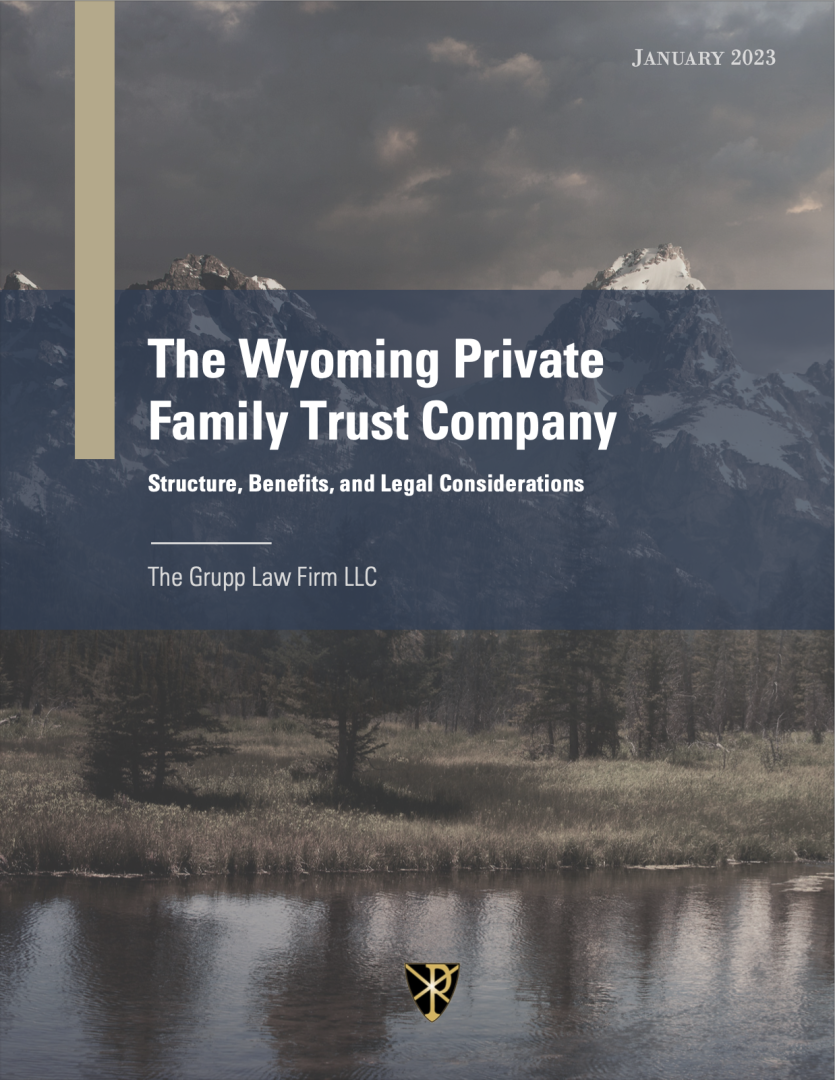 The Wyoming Private Family Trust Company
Structure, Benefits, and Legal Considerations
Wyoming private family trust companies are an attractive choice for families to preserve their wealth, optimize their governance, and perpetuate their legacy. Each PFTC is unique to the family who created it; the PFTC's personalized flexibility supports families who wish to use trusts both as a financially beneficial tool of estate planning, and also as a gift of love to support the flourishing of beneficiaries.
The PFTC benefits can motivate ultra-high-net-worth families who want to retain control of their assets and have an opportunity to bring the rising generation into the governance of the family enterprise. As this article indicates, designing an effective PFTC takes significant work ahead of time to ensure that the PFTC provides the desired governance and tax benefits. At The Grupp Law Firm LLC we have years of experience in creating and designing PFTCs. Additionally, we serve as administrators and professional advisors for many active PFTCs.
Download The Article
Fill in the form below to download the PDF of this article.