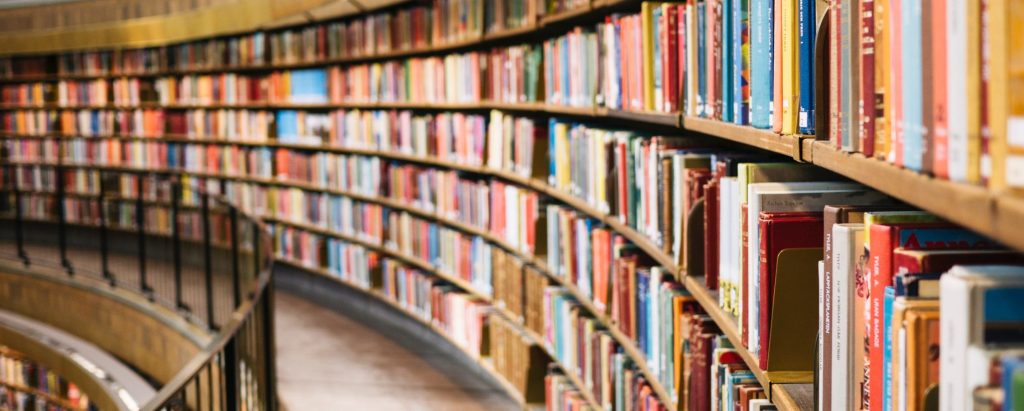 There are a number of books that address the unique ecosystem of the family office. Any discussion of family office administration has to consider the complex relationships between elder and rising generations, trustees and beneficiaries, advisors and family members. The following books are not the only books on the subject, nor are they ranked in any particular order of importance. We have a stack of new books on the subject waiting to be read…expect an update list next year! 
Borrowed from Your Generation by Dennis Jaffe
In Borrowed from Your Generation, Dennis Jaffe draws on research and interviews with "Generative Families." Generative Families are able to sustain and grow their wealth across generations. This book studies what makes Generative Families succeed across multiple generations. The common thread across time and place is that these families have not only achieved financial wealth and business success but have also developed responsible future generations and expressed their values in everything they do. Borrowed from Your Grandchildren is not just theoretical. It contains extensive graphs, questionnaires, and specific advice for families and family offices.
Advising Ultra-Affluent Clients & Family Office by Michael Pompian
Advising Ultra-Affluent Clients and Family Offices may appear dated in some of its terms and references. However, its comprehensive information, detailed expertise, and no-nonsense approach make it a valuable book in the collection of any family office. Author Michael Pompian has decades of experience in private wealth investment consulting. The book covers both the quantitative and qualitative aspects of advising Ultra-Affluent Clients (UACs). He describes the attitudes, goals, and investment habits of UACs, and outlines effective investment strategies. He also explores the benefits and considerations of multigenerational family advising. Lastly, the book delves into specialized topics such as family governance, philanthropy, and asset protection.
Preparing Heirs by Roy Williams & Vic Pressier
Advisors to ultra-high-net-worth clients often focus on the technical aspects of transition—such as trusts and investment strategies—and miss the most important element to a successful transfer of wealth: the family dynamics. In Preparing Heirs, Roy Williams and Vic Pressier offer research into the legacies of over 3,000 wealth families. They highlight that families who successfully transfer wealth for three generations or more exhibit high levels of trust and harmony. Additionally, they identify the factors that lead to the failure of wealth transitions in the majority of wealthy families. Some leading experts have recently critiques the methodology and results of Preparing Heirs as inaccurate and pessimistic (Grubman, There is no 70% Rule, 2021). That said, Preparing Heirs contains specific and concise recommendations on cultivating trust within the family, and these insights earn it a place in the family office library.
Family Legacy & Leadership by Mark H. Daniell & Sara S. Hamilton
Family Legacy and Leadership provides readers with a well-rounded perspective on the subjects that shape the future of families. Although it was published last decade, its practical approach is still relevant for families who want to gain a deeper understanding of their legacy and the role of family leadership. Moreover, the authors emphasize that true family wealth is about much more than just money and that legacy is about both the past and the future. The book highlights the importance of consensus and commitment among family members and leadership teams in managing risks and opportunities. This book is a valuable resource for families looking to preserve their wealth and pass on a lasting legacy.
Complete Family Wealth, 2nd Ed. by Hughes, Massenzio, and Whittaker
Complete Family Wealth by James E. Hughes, Keith Whitaker, and Susan E. Massenzio explores the concept of family wealth and its management with a timeless philosophical approach. This book provides an excellent overview of how to ensure a positive legacy for future generations. The authors believe that true family wealth goes beyond just material and financial assets and is about much more than shrewd investing and tax-avoidance strategies. They present the principle of the "five capitals" of family wealth—human, intellectual, social, spiritual, and financial. The book also helps readers gain an appreciation for the responsibilities each family member has in the family enterprise. The goal is to preserve all of the family's assets and ensure they are passed down through the generations.
Complete Guide to the Family Office by Kirby Rosplock
The Complete Family Office Handbook by Kirby Rosplock is a comprehensive guide for affluent families and their advisors. It educates on the vital services provided by family offices for the benefit of both current and future generations. The book details the services offered by family offices, including tax, fiduciary, and compliance management, investment governance, risk management, and philanthropic and impact investment strategies. It provides practical tools, templates, and case studies to help family office practitioners create plans, and includes a dedicated chapter on establishing a private trust company. The book is an invaluable resource for family office executives and the families they serve. Consultants, advisors, trustees, and providers to wealthy families may also read it to better serve their clients. This book educates affluent families and industry professionals about the vital services provided by family offices for the benefit of both current and future generations.
The Myth of the Silver Spoon by Kristen Keffeler
Of all the books in this list, The Myth of the Silver Spoon is oriented towards the rising generation of wealthy families. It provides practical and philosophical advice for navigating the challenges and pressures that come with affluence. Author Kristin Keffeler uses new research, storytelling, and actionable concepts to guide readers through the process of overcoming negative thinking and behaviors related to wealth and money.
Through a seven-step process, Keffeler shows readers how to address the root causes of these challenges. These include entitlement and feelings of helplessness. She gives wisdom on how the rising generation can find and sustain their own vision for a fulfilling, impactful life. Overall, this book is an essential read for not only the rising generation of the wealthy, but also their families and the professionals who influence them. The Myth of the Silver Spoon offers a compassionate discussion and a roadmap for creating thriving and impactful lives for the next generation of the wealthy.